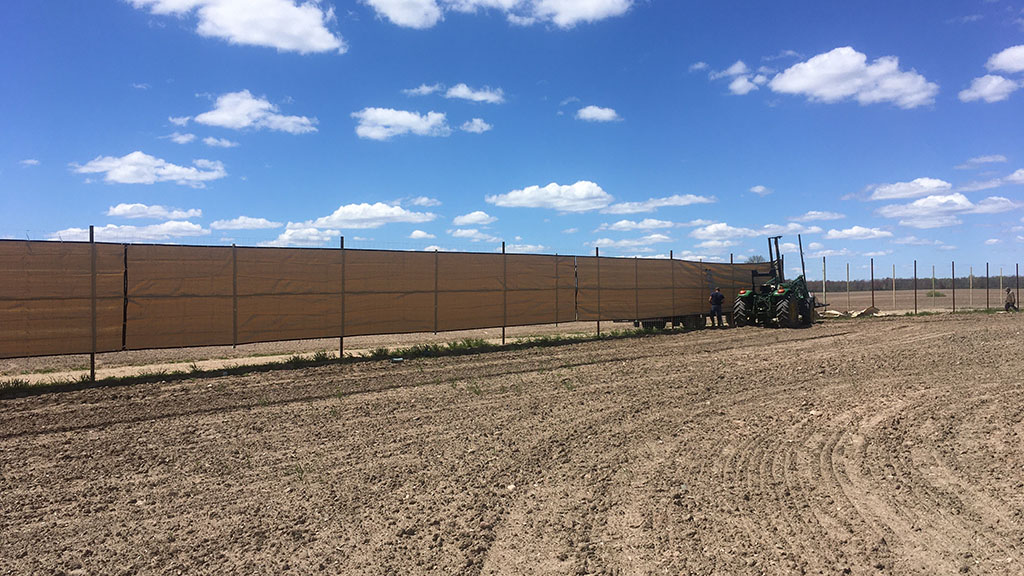 The Beem Team has installed over 2000 miles of 2' to 10' fence* throughout the United States for over 20 years. The installation team installs the fence, fabricates the gates and fully understands the State regulations they are working in.
Game-proof Systems – We build game-proof fencing that keeps "IT" in or out, providing maximum security for your property. Whether you are trying to keep deer, alpaca, elk, cattle, or buffalo in, or trying to keep pests out of a property, we've done it. And, as a professional fence contractor, we are experienced with a long list of happy clients. We deliver all materials to your location. Our experienced and qualified crew of professionals get the job done right!
Proven & Tested – We have a proven and tested track record, working with game management experts, landowners, state agencies, hunting preserve owners, and growers. We work year around in all kinds of terrain and weather conditions.
Secure Posts – Utilizing our unique PostPounder hydraulic drive system we secure steel or wooden posts in all kinds of terrain – rough, rocky, sandy, swampy, up and down hills, and across streams and rivers.
Satisfaction Guaranteed – Since we work throughout the United States we keep up-to-date on fencing regulations so you don't have to. Beem Fence Company is efficient and effective to get the job done right, with your Satisfaction Guaranteed.
Superior Memory – We use quality fence with excellent wire memory, which is both aesthetically attractive and extremely durable. As a seasoned professional fence contractor, we have the experience you want on your job.
Custom Gates – the team is versed in custom making gates for any size area. We have the expertise and experience from large parcel fence installations with multiple road and pedestrian entrances, to several deer breeding facilities, and particularly one buffalo breeding facility that warranted 29 gates and 17 shutes (in one facility).
Regulation Knowledge – Beem Fence has worked successfully in 23 states to date and we look forward to covering all 50 contiguous states in the coming years. Our experience with multiple agencies in the States we've worked allows us to offer our projects within budget and on-time, every time.